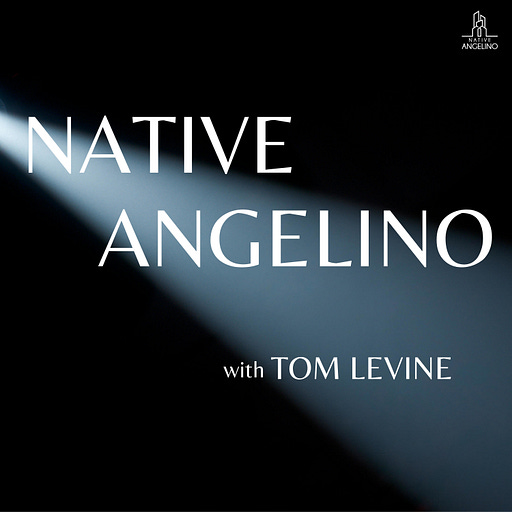 May 6, 2020 • 34M
The Earth at Peace, but Never on Mute
From a vantage point within sight of the Hollywood Sign, seated beneath a palm tree. Tom Levine takes you on a twisted, exploratory tour of popular thought, the upside-down theories of classical economics, politics and other strange things. Tom talks all things Los Angeles, bright new ideas and complex topics of interest to creative thinkers and discerning skeptics. L.A. locals state with pride, "You can surf in the morning and ski in the afternoon". Well, if you get a really early start, it's true. Sometimes. Los Angeles is the City of the Angels and Tom Levine is a Native Angelino.
Covid, Climate Change, a gecko, a fox, and an Oracle.
The pandemic of 2020 brought a wake-up call.  We are not immune from virus, the Blue Planet benefits from a carbon light industry, and global supply chains leave us vulnerable to disruption and economic warfare.
In 1987, Gordon Gekko (Michael Douglas) walked along the shore at sunrise with a cell phone the size of a box of Kleenex in his left hand. With the swagger of a Wall Street Master of the Universe, he says to Budd Foxx (Charlie Sheen), "Money never sleeps"....."this is your wake-up call."
In 1989 Michael Lewis released "Liar's Poker".  The story of a young trainee's adventures through the caverns of World Trade Center trading desks, while dodging 5 gallon vats of guacamole and the perils of a 'greed is good' ethos.  
Little did Mr. Lewis know that the Oracle of Omaha, Warren Buffett, who saved Salomon Brothers on two occasions, would hold the 2020 Berkshire Hathaway shareholders meeting  on the World Wide Web, 30 years hence. Or that without using the words, Buffett would point to the soft science of behavioral economics as a primary reason for stepping aside from airline investments and the equity markets. 
It just so happens that Mr. Lewis also wrote a book on the soft science, The Undoing Project (2016), and on baseball (Moneyball), football (The Blind Side) and the Crash of 2008 (The Big Short).
Will the post-coronavirus American public, and the global consumer, become savers rather than spenders? 
Will the aerial photos of China, the U.S., and the Amazon convince industry, and tree hugger alike, that it is economically wise to move to a carbon light society?
Tune in to Episode 5, The Earth at Peace, but Never on Mute, to hear my thoughts and those of a high school student wise beyond her years.
***************************************************************
Wall Street (1987), Money Never Sleeps Scene clip
---
About The Author
Following a 25 year career in capital markets, Tom Levine founded Zero Hour Group in 2014.
The  Los Angeles, California based firm provides consulting services, strategic analysis, and real estate services. Services offered nationwide and across a variety of sectors. The firms' clients range from family offices and high net worth individuals to institutions and professional investors.  
Real estate services are offered through our subsidiary companies – Native Angelino Real Estate and WEHO Realtor.
Tom Levine is a Native Angelino and graduate of USC Marshall School of Business, Claremont Colleges, and spent a term at the London School of Economics. Additionally, he is a certified Short Sale Specialist under the National Association of Realtors.