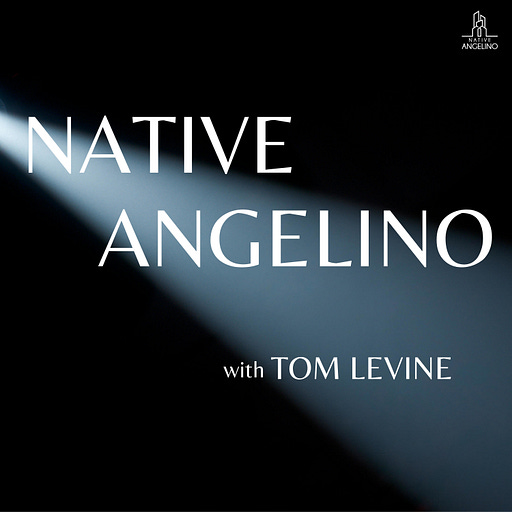 Jun 11, 2020 • 1HR 44M
Overcoming Adversity
The End of an Era is Not the End of the World - (Double Episode)
From a vantage point within sight of the Hollywood Sign, seated beneath a palm tree. Tom Levine takes you on a twisted, exploratory tour of popular thought, the upside-down theories of classical economics, politics and other strange things. Tom talks all things Los Angeles, bright new ideas and complex topics of interest to creative thinkers and discerning skeptics. L.A. locals state with pride, "You can surf in the morning and ski in the afternoon". Well, if you get a really early start, it's true. Sometimes. Los Angeles is the City of the Angels and Tom Levine is a Native Angelino.
In the words of Asante Cleveland, a former NFL tight-end, podcast host and advisor to start-ups, "as a player post a big win or a stunning loss you must lock back in every week because you've got another task ahead".
Lindsay Dare Shoop, Olympic gold-medalist, coach, author and speaker, shares a story of overcoming adversity to become an elite athlete from a starting point of being mentally and physically out of shape such that "a speed walker legged past her during the first 5k I completed".
What are the similarities between an NFL career, competing for Olympic Gold, achieving success in business and finding balance in life? We explore this topic from many angles, but I will share a hint. Responding efficiently to adverse, out of the blue events is a skill based on preparation, luck, and the ability to move your mind from focusing on the negative to  creating a positive course.
Host Notes
This encore episode is timeless. Lindsay and Asante share real world advice from the mouths of athletes who have been to the mountain top.
---
Guest information:
The White Tiger Podcast with Asante Cleveland and Craig Casaletto
Better Great Than Never, Believing It's Possible is where Champions Begin by Lindsay Dare Shoop, Olympian, Coach, Author and Speaker
Presented by Native Angelino Podcast in association with Day And Night Media.
---
About The Author
Following a 25 year career in capital markets, Tom Levine founded Zero Hour Group in 2014.
The  Los Angeles, California based firm provides consulting services, strategic analysis, and real estate services. Services offered nationwide and across a variety of sectors. The firms' clients range from family offices and high net worth individuals to institutions and professional investors.  
Real estate services are offered through our subsidiary companies – Native Angelino Real Estate and WEHO Realtor.
Tom Levine is a Native Angelino and graduate of USC Marshall School of Business, Claremont Colleges, and spent a term at the London School of Economics. Additionally, he is a certified Short Sale Specialist under the National Association of Realtors.