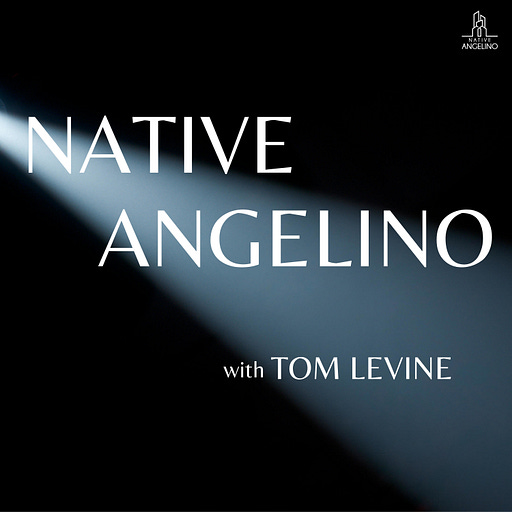 May 8, 2020 • 42M
Hope for the Best, Prepare for the Worst
From a vantage point within sight of the Hollywood Sign, seated beneath a palm tree. Tom Levine takes you on a twisted, exploratory tour of popular thought, the upside-down theories of classical economics, politics and other strange things. Tom talks all things Los Angeles, bright new ideas and complex topics of interest to creative thinkers and discerning skeptics. L.A. locals state with pride, "You can surf in the morning and ski in the afternoon". Well, if you get a really early start, it's true. Sometimes. Los Angeles is the City of the Angels and Tom Levine is a Native Angelino.
I Hope I'm Wrong
The U.S. stock market and the economy are diverging.  35 million Americans are unemployed and underemployed - approximately 20 percent of the workforce is without full-time employment.
Covid-19 cases topped 1.3 million and more than 70,000 Americans have died. States are heading toward Phase 1 or Phase 2 reopening of local economies.
The Fed and Treasury programs are in place. Securities markets have been lubricated and lending facilities supported.
The CARES Act and associated programs (PPP, EIDL, PUA) are being implemented. Unemployment Insurance, both old style and new, is ramping up.  Even the $1200 checks are arriving in bank accounts and mailboxes.
Sam Zell, Warren Buffett, even Larry Fink, have sounded the alarm.  Each express concern for different reasons, but all highlight general uncertainty, structural issues, and the greatest unknown - U.S consumer behavior.  Behavioral economics for short.
The PPP provides 8 weeks of cushion to small business, but what happens in week 9?
What long term damage has been inflicted? 
Will the U.S. consumer chose to save rather than spend, as citizens did for 30 years post the Great Depression?
I fear tough times ahead. I worry the end of the 11 year expansion will be far more painful than anticipated by most. I hope I am wrong.
We are joined by Kaushik Saha, SVP of Quantitative Research at Hercules Investments.
Special thanks for their sage words to: Mel Brooks and Professor Richard Portes.
______________________________________________________________________
---
About The Host
Following a 25 year career in capital markets, Tom Levine founded Zero Hour Group in 2014.
The  Los Angeles, California based firm provides consulting services, strategic analysis, and real estate services. Services offered nationwide and across a variety of sectors. The firms' clients range from family offices and high net worth individuals to institutions and professional investors.  
Real estate services are offered through our subsidiary companies – Native Angelino Real Estate and WEHO Realtor.
Tom Levine is a Native Angelino and graduate of USC Marshall School of Business, Claremont Colleges, and spent a term at the London School of Economics. Additionally, he is a certified Short Sale Specialist under the National Association of Realtors.