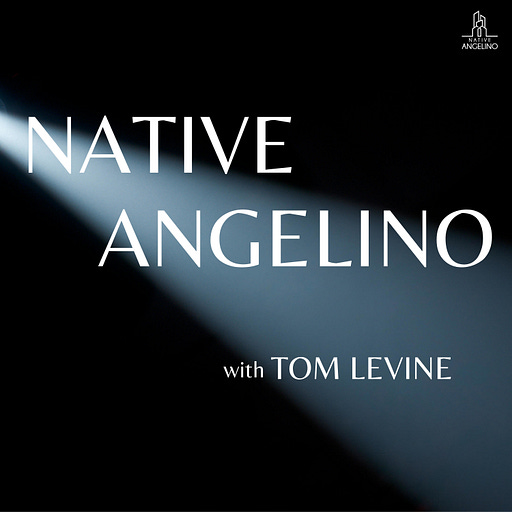 Jul 31, 2020 • 1HR 17M
Decades of Disruption
What's next for Media and Content Creation? - Doug Shapiro
From a vantage point within sight of the Hollywood Sign, seated beneath a palm tree. Tom Levine takes you on a twisted, exploratory tour of popular thought, the upside-down theories of classical economics, politics and other strange things. Tom talks all things Los Angeles, bright new ideas and complex topics of interest to creative thinkers and discerning skeptics. L.A. locals state with pride, "You can surf in the morning and ski in the afternoon". Well, if you get a really early start, it's true. Sometimes. Los Angeles is the City of the Angels and Tom Levine is a Native Angelino.
Doug Shapiro spent a decade as an Institutional Investor ranked Wall Street analyst. He successfully transitioned to the C-Suite of a corporate media giant, Turner Broadcasting, as their Chief Strategy Officer.  
After 15 years at the company, and the AT&T buyout, he moved on to seek new challenges.
In July of this year he authored an essay for Medium, titled, The Future of Media: Fewer, Bigger Hits, An Even Longer Tail, No Middle and Lower Returns.
He postulates that there are two opposing market forces leading to the crowding out of mid-tier firms and offerings.
At one end of the spectrum are big budget projects (think Disney and the recent release of Hamilton, or Pirates of the Caribbean) and at the other end is an almost endless supply of user generated content (think YouTube and Instagram Live).  
The wide availability of high quality, reasonably priced production equipment and distribution costs approaching zero combined with changing consumer perception of quality has forced the industry to these two extremes.
In this episode I speak with Doug about content creation and intellectual property in an era of rapidly falling distribution costs.
What the future holds for media is difficult to predict, but given his 25 years experience studying the industry I postulate that his vision is likely quite clear.
The Future of Media by Doug Shapiro, Medium, July 5, 2020
Presented by Native Angelino Podcast in association with Day And Night Media.
---
About The Host
Following a 25 year career in capital markets, Tom Levine founded Zero Hour Group in 2014.
The  Los Angeles, California based firm provides consulting services, strategic analysis, and real estate services. Services offered nationwide and across a variety of sectors. The firm's clients range from family offices and high net worth individuals to institutions and professional investors.  
Real estate services are offered through our subsidiary companies – Native Angelino Real Estate and WEHO Realtor.
Tom Levine is a Native Angelino and graduate of USC Marshall School of Business, Claremont Colleges, and spent a term at the London School of Economics. Additionally, he is a certified Short Sale Specialist under the National Association of Realtors.