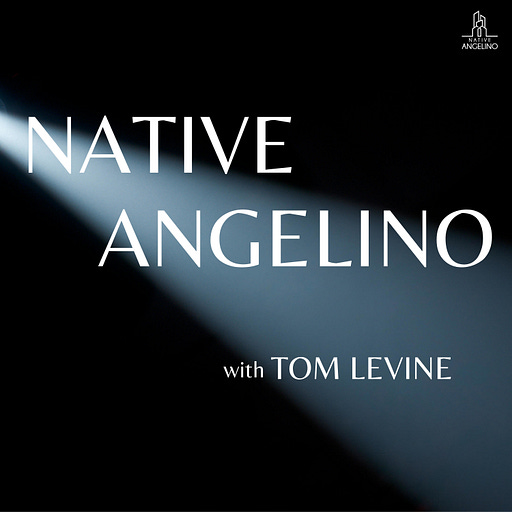 Apr 19, 2020 • 1HR 7M
Covid-19 - Report from America's college campuses + CARES Act update
From a vantage point within sight of the Hollywood Sign, seated beneath a palm tree. Tom Levine takes you on a twisted, exploratory tour of popular thought, the upside-down theories of classical economics, politics and other strange things. Tom talks all things Los Angeles, bright new ideas and complex topics of interest to creative thinkers and discerning skeptics. L.A. locals state with pride, "You can surf in the morning and ski in the afternoon". Well, if you get a really early start, it's true. Sometimes. Los Angeles is the City of the Angels and Tom Levine is a Native Angelino.
How do you think you would view the world if your job was in jeopardy, your finances were upended, you were scared for your health and safety, were worried about loved ones, and were within days of losing the roof over your head? Well, you would be simpatico with millions of Americans living in the time of the Coronavirus Pandemic.

Now imagine that you are in your early twenties and about to embark on a life you have eagerly anticipated and worked toward through college and graduate school. This is the perspective we will embrace as we hear from four young adults. With only a handful of days warning, they were instructed to vacate dormitories, warned not to return to campus, told to say goodbye to the final weeks of campus life and to kiss the graduation ceremony goodbye.
Would you remain optimistic and measured in your outlook? 

Tune in to hear this group tell their tale while undergoing stay-at-home orders in California, Massachusetts, Ohio, and Rhode Island.
---
About The Host
Following a 25 year career in capital markets, Tom Levine founded Zero Hour Group in 2014.
The  Los Angeles, California based firm provides consulting services, strategic analysis, and real estate services. Services offered nationwide and across a variety of sectors. The firms' clients range from family offices and high net worth individuals to institutions and professional investors.  
Real estate services are offered through our subsidiary companies – Native Angelino Real Estate and WEHO Realtor.
Tom Levine is a Native Angelino and graduate of USC Marshall School of Business, Claremont Colleges, and spent a term at the London School of Economics. Additionally, he is a certified Short Sale Specialist under the National Association of Realtors.