Native Angelino with Tom Levine
From a vantage point within sight of the Hollywood Sign, seated beneath a palm tree. Tom Levine takes you on a twisted, exploratory tour of popular thought, the upside-down theories of classical economics, politics and other strange things. Tom talks all things Los Angeles, bright new ideas and complex topics of interest to creative thinkers and discerning skeptics. L.A. locals state with pride, "You can surf in the morning and ski in the afternoon". Well, if you get a really early start, it's true. Sometimes. Los Angeles is the City of the Angels and Tom Levine is a Native Angelino.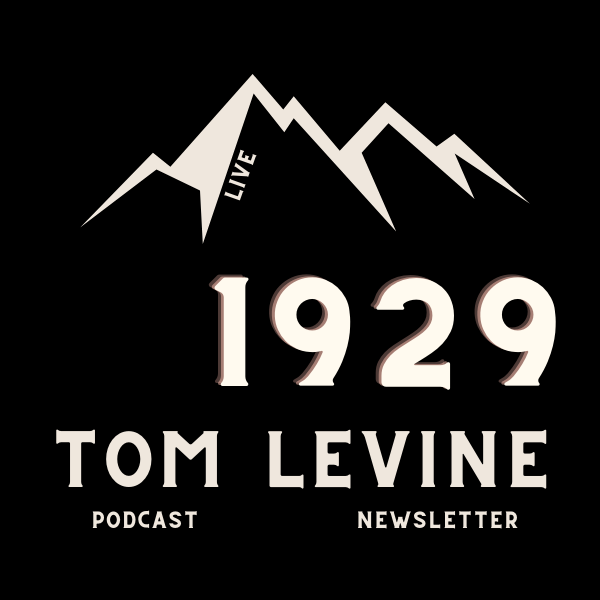 1929 - Newsletter and Podcast by Tom Levine
Economics, Social Trends, The Markets, The Unknown and anything else I find interesting.....